Free Shipping Worldwide on all orders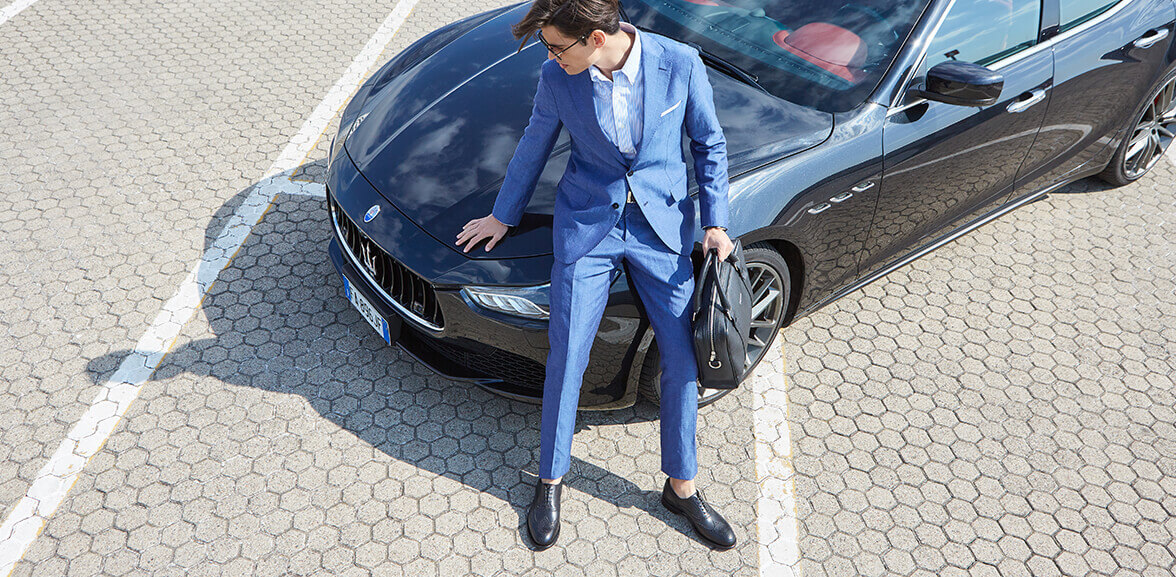 Lace-ups
A timeless emblem of style, Fragiacomo leather lace-ups encompass all the heritage and know-how of the brand. Oxfords and Derby shoes handmade using a blake-rapid double-stitching technique and conceived to accompany you in every situation, from the office to official ceremonies. The craftsmanship, leather sole and selected Italian soft leather contribute to make this style an elegant and versatile option that combines appeal and functionality.
Style At Your Feet
Elegant e versatile, lace-ups represent a men's wardrobe staple. Fragiacomo collection of leather Oxfords and Derby shoes combines Made in Italy tradition and formal taste, adding a sophisticated and classy touch to every outfit. Handmade and rigorously hand polished, these shoes are offered in different colors to best complement your style. A leather sole, stitching and metal grommets enhance wear-resistance, making them ideal for every day use.

How To Wear Them
Wearing a pair of Fragiacomo lace-ups means standing out in any situation. Choose the leather Oxford shoes with stitching for the office or formal occasions: pair them with a slim suit for a sophisticated and ultra-contemporary look. If you are looking for versatility, opt for a pair of Derby shoes: a wider fit allows for more comfort, while the clean lines outline an everyday shoe, perfect for those who seek a crossroads between formal and casual style. Ideal for a casual Friday, paired with a checked blazer and a pair of chinos, they complement every garment, from jeans to elegant trousers.

The Perfect Accessory
Pair leather lace-ups with Fragiacomo bags. For the office opt for the elegant all-black moose leather briefcase: featuring a functional removable shoulder strap, the bag is spacious enough to hold all your necessary items, from your laptop to your wallet. It will complete your look with a sophisticated touch. For your travels, business trips or free time, choose the spacious weekend bag, featuring double handles and removable shoulder strap to keep all you need at your fingertips.