Free Shipping Worldwide on all orders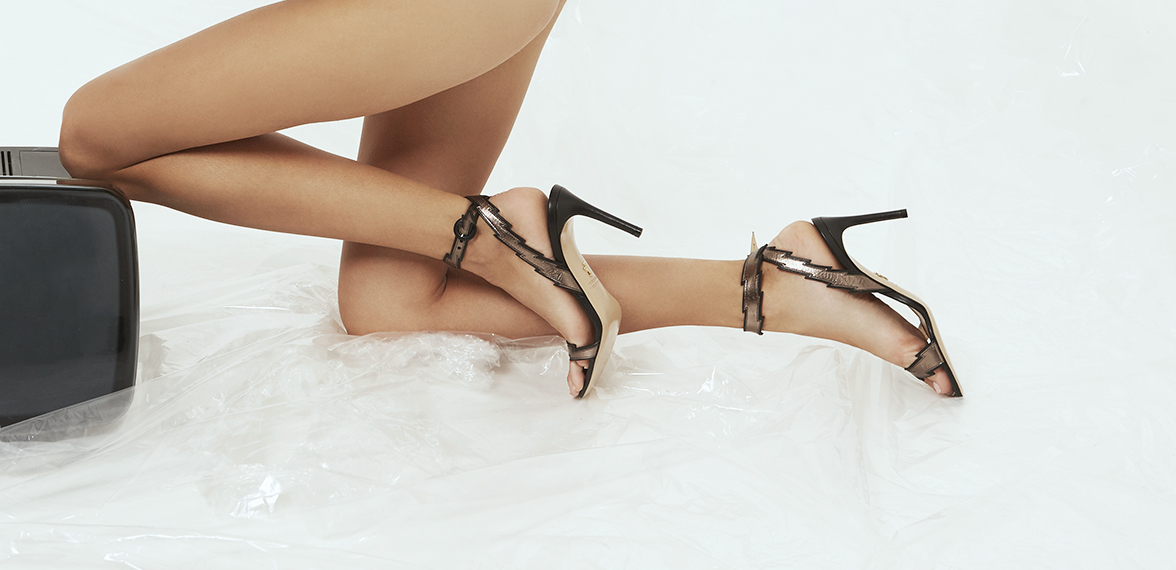 Sandals & Mules
Elegant and seductive Fragiacomo sandals and mules are perfect to highlight any day-to-night look for the warm days. Smooth lines, special details and precious materials of these pieces make them sophisticated and fascinating and attract all the attention to your every step when you wear them. Chic high stiletto heel or a steady chunky heel let you match these models for different occasions from working days to cocktail parties and special events.
The art of elegant seduction
Sandals and mules are the pieces that always have a seductive element – while showing your beautiful feet it's always important to adorn them in a right way. Fragiacomo sandals and mules with their smooth fascinating lines and great attention to details always raise the level of seduction to the maximum but in elegant and sophisticated way. Fragiacomo mules have particular shapes that make them glamourous and recognizable. Mules is a great kind of shoes for warm days when you want to feel light but not open your feet too much what makes them suitable even for formal events and office looks. Sandals are perfect for hot weather days when you want to look feminine and chic. Fragiacomo sandals usually have delicate straps with special details that embrace your feet in a beautiful way and make them easy to wear even if the model has a high heel.

How to wear
Fragiacomo sandals and mules are truly versatile statement pieces that have many ways of use. Thanks to their refined and at the same time special design these shoes are easy to match with different kind of outfits – from the most casual ones with jeans or shorts and a top to the most dressy ones with an evening gown or a tuxedo that may worth red carpet events.

Accessories to pair with
All Fragiacomo bags are created to perfectly complement the shoes from the classic collection as well as the special Capsule Collection editions. Match your sandals or mules with postino or camera bag for chic casual looks and choose a pochette or a pouch in smooth gange or shimmering laminated leather for special events. To create an ultimate sophisticated and luxurious look pair your Fragiacomo sandals or mules with Mini Icon bag for situations when you want to make your outfit suitable for day and also dinner with friends or date and with fascinating Micro Icon in exotic leather or with iconic floral embroidery for the most refined ceremonies and events.

Fashion influencers inspiration
From chic casual outfits to black tie dress code events during the Venice Film Festival – Fragiacomo international ambassadors and fashion muses always know how to rock the sandals and mules in the most bold and irresistible way. Check our Instagram page for unlimited source of inspiration from international fashion influencers that have such different but always captivating and unique personal style.