Free Shipping Worldwide on all orders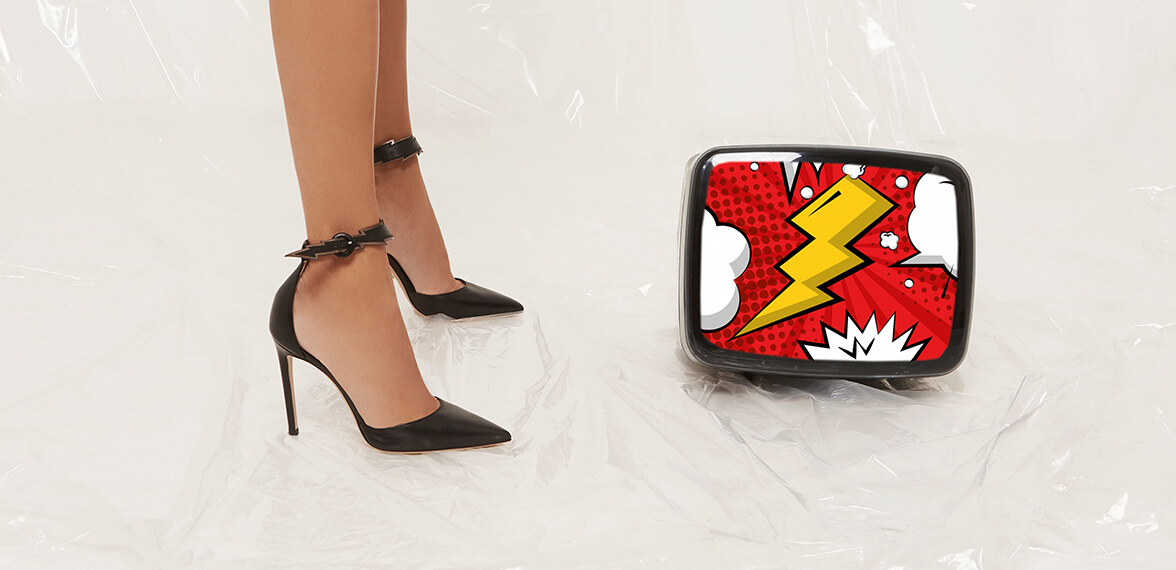 Décolleté & Slingbacks
Sophisticated and elegant Fragiacomo pumps and slingbacks is a symbol of femininity and sensuality with strong character. 100% hand made in Italy by the best artisans with finest materials and great attention to details these pieces can be considered true works of art of Italian craftsmanship. Smooth lines, precious materials, authentic design and impecable finishing give a luxurious feeling at every step. With seductive high or classy low heel they are perfect to spice up any day-to-night look.
Femininity with strong character
Fragiacomo pumps and slingbacks are created as a symbol of femininity and sensuality with strong character. With high seductive or elegant low heel these pieces always have an authentic design, finest materials and are 100% hand made in Italy by the best artisans. Pumps and slingbacks have refined classy shapes but the bold details and experimentation with colours, materials and techniques give them this special wow effect. The best traditions of Italian craftsmanship meet together with new ideas and modern view on femininity and style. Different heel shapes and hights are always presented in the collection to adorn your look for any situation – no matter if it's 100 mm stiletto heel of a 55 mm chunky heel Fragiacomo pumps and slingbacks will be the finishing touch in your personal style for work or special events that will add a twist and bring it to perfection.

How to wear
Pumps and slingbacks are the pieces that immediately turn any outfit in an elegant and more dressy look. Iconic Pumps with 85 mm heel in classic black colour or in bold red suede or gold burma leather are perfect to spice up an office look or balance an evening set, models with iconic laser cut pattern or floral embroidery is a sophisticated variation to adorn a casual look with jeans and a top or create a fascinating look for a ceremony with an evening gown or tuxedo. From everyday life to the black tie events these shoes will always attract all the attention and become a special detail of your style. Pumps are all year statement pieces and slingbacks are perfect for the warmer days when you want to look and feel the best.

Accessories to pair with
All Fragiacomo bags are created to perfectly complement the shoes from the classic collection as well as the special Capsule Collection editions. Minimalistic models in bold materials and colours with special details such as camera bags and postino bags for everyday and pochettes our pouches for special occasions are easy to wear and create harmonious and playful looks. To create an ultimate sophisticated and luxurious look pair your Fragiacomo pumps and slingbacks with spacious Icon bag or Mini Icon for travels or working days and with fascinating Micro Icon in exotic leather or with iconic floral embroidery for the most refined ceremonies and events.

Fashion influencers inspiration
From Moscow to Milan and Dubai you can snoop some ideas how to wear your Fragiacomo pumps and slingbacks from the international trendsetters that are always fashion forward and find new ways to pair these feminine and bright pieces. You can see how our fashion muses wear Flash Capsule Collection pumps and slingbacks on the dedicated page or check our Instagram page for unlimited source of inspiration from all the international Fragiacomo ambassadors that have such different but always captivating and charming personal style.