Free Shipping Worldwide on all orders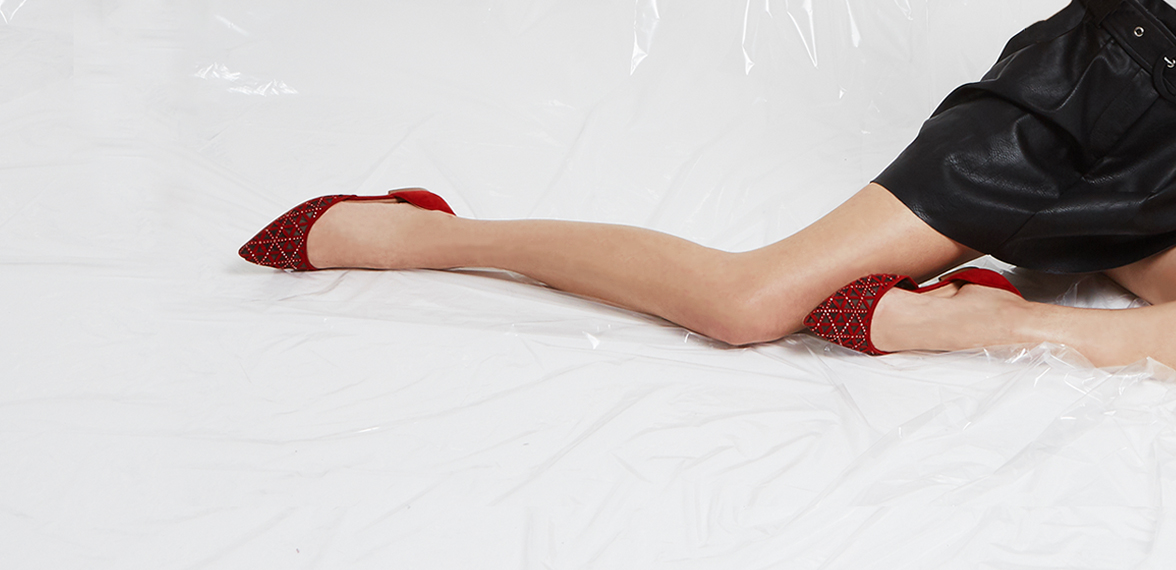 Ballerinas & Slippers
Fragiacomo ballerinas and slippers are chic essetial pieces that are easy to wear and make you feel relaxed and elegant at the same time. Their refined minimalistic shapes are always adorned with special details or iconic patterns such as laser cut mesh pattern that give a special sophisticated touch to any look. With a formal look with a suit for office hours or for the most fascinating evening events with dresses these shoes always add a twist to your personal style.
Sophisticated and easy to wear for any occasion
Fragiacomo ballerinas and slippers are created to unite the luxurious feeling of elegant authentic design and precious materials and comfort that only flat shoes can give. From day to night these versatile pieces are easy to wear and add a chic touch to any look thanks to special details and unique techniques such as iconic laser cut mesh pattern that makes the ballerinas incredibly light and special. With formal office looks or elegant evening dresses Fragiacomo ballerinas and slippers will always be the main accent of the outfit and its harmonious part. 100% hand made by the best artisans Fragiacomo ballerinas and slippers are true works of art of Italian craftsmanship.

How to wear
With the most basic looks or with refined evening outfits these shoes will always stand out and balance the look. A set with cropped jeans and a feminine blouse with passionate red Sparkling Mesh ballerinas will create a relaxed and captivating look for every day. A formal suit combined with black Sparkling Mesh ballerinas will also get a special sophisticated mood. Flowy skirts will look great with Marabou slippers with playful feathers and create charming cocktail party outfits for the warm evenings.

Accessories to pair with
All Fragiacomo bags are created to perfectly complement the shoes from the classic collection as well as the special Capsule Collection editions. Match your ballerinas or slippers with postino or camera bag in smooth nappa or burma leather for chic casual looks and choose a pochette or a pouch in soft gange or shimmering laminated leather for special events. To create an ultimate sophisticated and luxurious look pair your Fragiacomo ballerinas or slippers with Icon bag for travels, with Mini Icon for day-to-night outfits and with fascinating Micro Icon in glossy patent leather, exotic materials or with iconic floral embroidery for the most refined ceremonies and events.

Fashion influencers inspiration
From relaxed casual outfits to party looks – Fragiacomo international ambassadors and fashion muses know how to wear their Fragiacomo ballerinas and slippers in the most elegant, bold and inspiring way. Check our Instagram page for unlimited source of ideas from international fashion influencers that have such different but always captivating and unique personal style.