Free Shipping Worldwide on all orders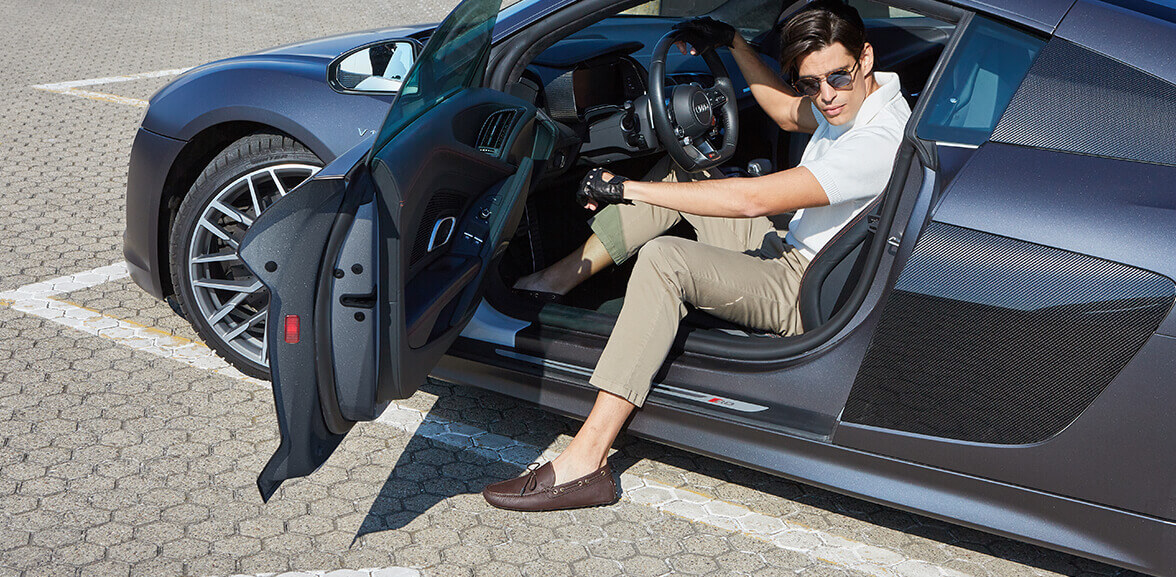 Driving shoes
Although invented in the early 1960's to allow better grip to the pedals of racecars, driving shoes are still the passepartout for every season. Symbol of casual style, these leather shoes featuring non-slip rubber studs reveal their more sophisticated side in their handmade finishes. Perfect for leisure, the driving shoes can be used to dress down elegant and formal suits.
Dynamic Style
Iconic and instantly recognizable, Fragiacomo leather driving shoes combine craftsmanship tradition and contemporary taste. Entirely hand-sewn using a tubular technique they embody the detail that makes the difference enhancing any look. The sole with rubber studs and the soft calfskin make of the driver loafers an extremely comfortable and essential style for leisure and for the city. Must-have staple for dynamic wardrobes featuring an even more eclectic and versatile color palette.

How To Wear Them
Leather driving shoes with rubber pebble outsole are the right choice for those who wish to show a casual yet sophisticated look. Representing the quintessential style for generations, driving shoes are especially suited for travel as well as leisure, but they can also be worn under formal suits. Dress down your business attire or pair them with a pair of chino pants and a blazer for a relaxed and chic look. Wear them without socks under jeans, bermuda or shorts for the summer.

The Perfect Accessory
Pair the driving shoes with Fragiacomo accessories, designed to meet all your needs. If you are planning a weekend trip, the leather weekend bag is the right choice; functional and spacious, it will allow you to have everything at your fingertips. Take the briefcase with double handles and functional removable strap to your business trips; the ideal accessory to carry your laptops with you, or opt for the precious elk leather laptop sleeve embellished with handmade inlays that outline the iconic initial of the brand.